Copyright SwiftMove 2019 - David Cruz-Mermy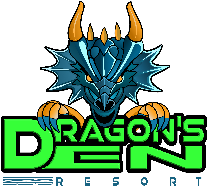 Latest site Update DDR V1 : 06.09.2020
Hiring

We are always looking for people to work with us, But we look for Ethical and Motivated people. We provide MANY advantages for people who are working with us, and we expect our employees to work happily and to provide their best at their job as they will work in a enjoyable and great environment!
We will open during 2021 (Estimated 1st of June)!
To apply, please follow those steps =>
Prepare your documents

:
- Resume (Curriculum Vitae) [check on Internet if you do not know what this is]
- Copies of all diploma and certifications - Good Picture of yourself - Motivation Letter
Prepare your sending (Hints on what not to do, and what to do, hereunder)
- You are introducing yourself to us, make a good first impression, because first impression may be the last impression - Ask someone to take a picture of you, don't do a selfie the quality is lessen
- We WILL NOT read "bad pictures" we will throw it away, because you need to show us you are motivated, anything that looks like you aren't motivated will not motivate us to hire you
- Doing his best for a good presentation, already show that you can do your best at work, being lazy for your presentation shows how lazy you can be at work, we need people who are willing to work with professionalism, not people who think they will earn money doing nothing at all!
Send us you documents
- If you cannot scan your documents in PDF format, don't send by email - If you aren't sure it's well done, don't ask a friend, ask your family - We accept well done documents that comes either by e-mail or post, and we read them all. However, we will however trash it if it's not complete or cannot be read.

So just ensure that it's readable.
Starting running 2021 (due to CoVid, starting dates are not yet known)
Following job position requires either Visaya, Tagalog or English speaking/writing
- Waiter/Waitress - Housekeepers/Maids - Kitchen Clerk - Security Agent
- Pool Safety Agent - Electrician Agent - Plumber Agent - Massage Therapist

Following position requires Tagalog AND English speaking/writing skills
- Frontdesk Clerk - Logistic Agent - Transportation Agent - Security Officer - Pool Lifeguard - Resort Maintenance Officer - Pool Maintenance Officer - Cook - Therapist Manager
Following position requires PERFECT English as well as Tagalog and Visaya,
other languages a plus
- Frontdesk Clerk - Reservation Clerk - Frontdesk Officer - Frontdesk Manager

Starting NOW
Following position requires English, other languages a plus
- Field Agent / Multi-card VRP Agent - Ambassador